Necroncide Arena [PT2]
A downloadable game for Windows
Necroncide Arena is a turn-based tactical shooter where two players engage as the Forsaken, a liberation army or Optio Tertia, a foreign intelligence paramilitary in an arena duel to secure control of the Necron, a mutant born of flesh and metal developed by the mysterious Sol Biotechnica corporation in the wastelands of a late 21st century penal colony!
NEW Features:
4 Playable Characters: Shadow, Infiltrator, Savage and the X3 Necron!
A fully redesigned map with two levels of verticality, health pickups, three lane map flow with flanking routes and vertical teleportions for The Infiltrator's tactical ability!
A brand new targeting system that moves Necroncide Arena's combat away from a tradition third-person shooter style to a more strategy based one!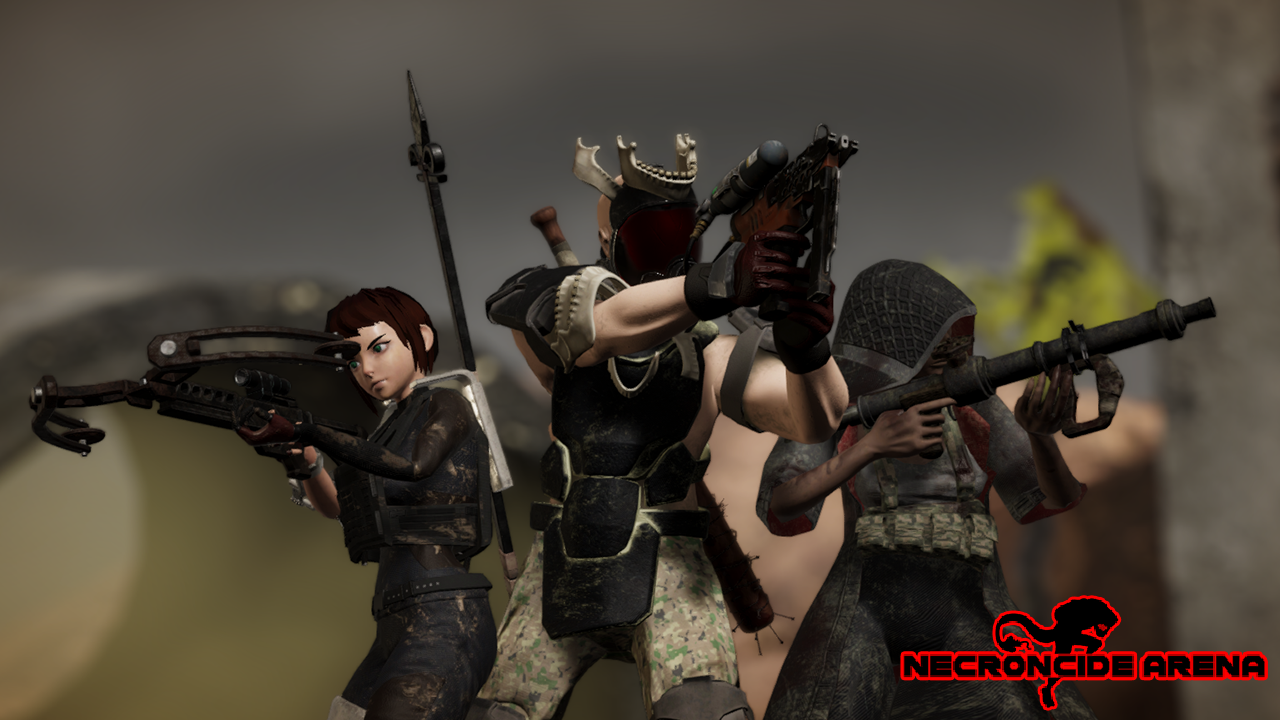 Gameplay:
Necroncide Arena's current build features an objective driven PvP gamemode. Each team can choose to engage one another or look for a white and red POD that spawns in a random place on the map. The first team to deplete the pod's hp (set at 300 by default) gains control of the NECRON inside (who will spawn will only as much hp as the total damage the freeing team dealt to the pod). The necron acts as a 4th player on the team with enhanced vertical and horizontal movement! The two teams (the MUTANT TEAM and the EXFIL TEAM) now have two separate objectives: The mutant team must eliminate the exfil team to win the game. The exfil team must first defeat the mutant whereupon an exfil location will appear at the site's exit. The exfil team must successfully make it to that location with at least one team member alive to win the game.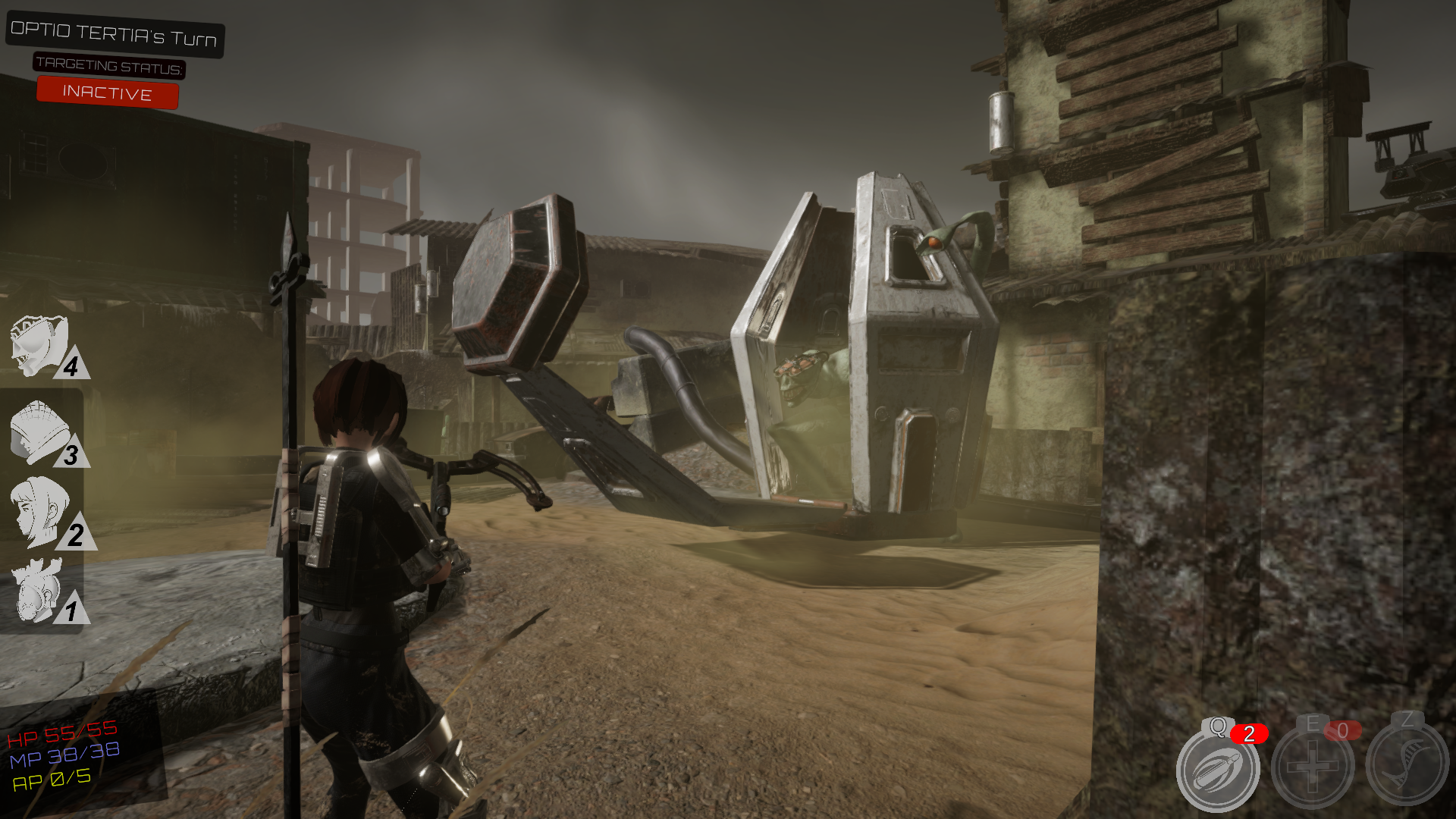 Meet the Developers!
The game will require one more quarter (10 week cycle at UCI) to complete, and we envision a much more polished combat system, cutscenes, re-envisioned POI on the map, fully realized hero abilities for all characters and better animations to complement all of that!
The game development is lead by Alex Puh (aka Lex Machina) in association with VGDC at UCI.
* Check out the original page for the Q1 PT and for info on former team members. Additional animations and music were sampled from third party sources like Mixamo and the public domain.
Contact: Alex (Mechwolf#0770) via Discord for questions and feedback!
Software used: Unity Game Engine, Autodesk Maya, Adobe Substance Painter, Visual Studio, Audacity, Adobe Mixamo, Adobe Photoshop, Procreate
Install instructions
Extract the downloaded zip file, navigate into the folders until you see the executable (NecroncideArena.exe). Run and enjoy!
CONTROLS (Characters):
WASD - Move
Shift - Run
RMB - Toggle Targeting System
LMB - Fire (when targeting system is active)
←/→ - Cycle targets (when targeting system is active)

CONTROLS (Team):
1 - Switch to character 1
2 - Switch to character 2
3 - Switch to character 3
4 - Switch to Mutant (if controlled)
TAB - End turn
Backspace -Overhead view